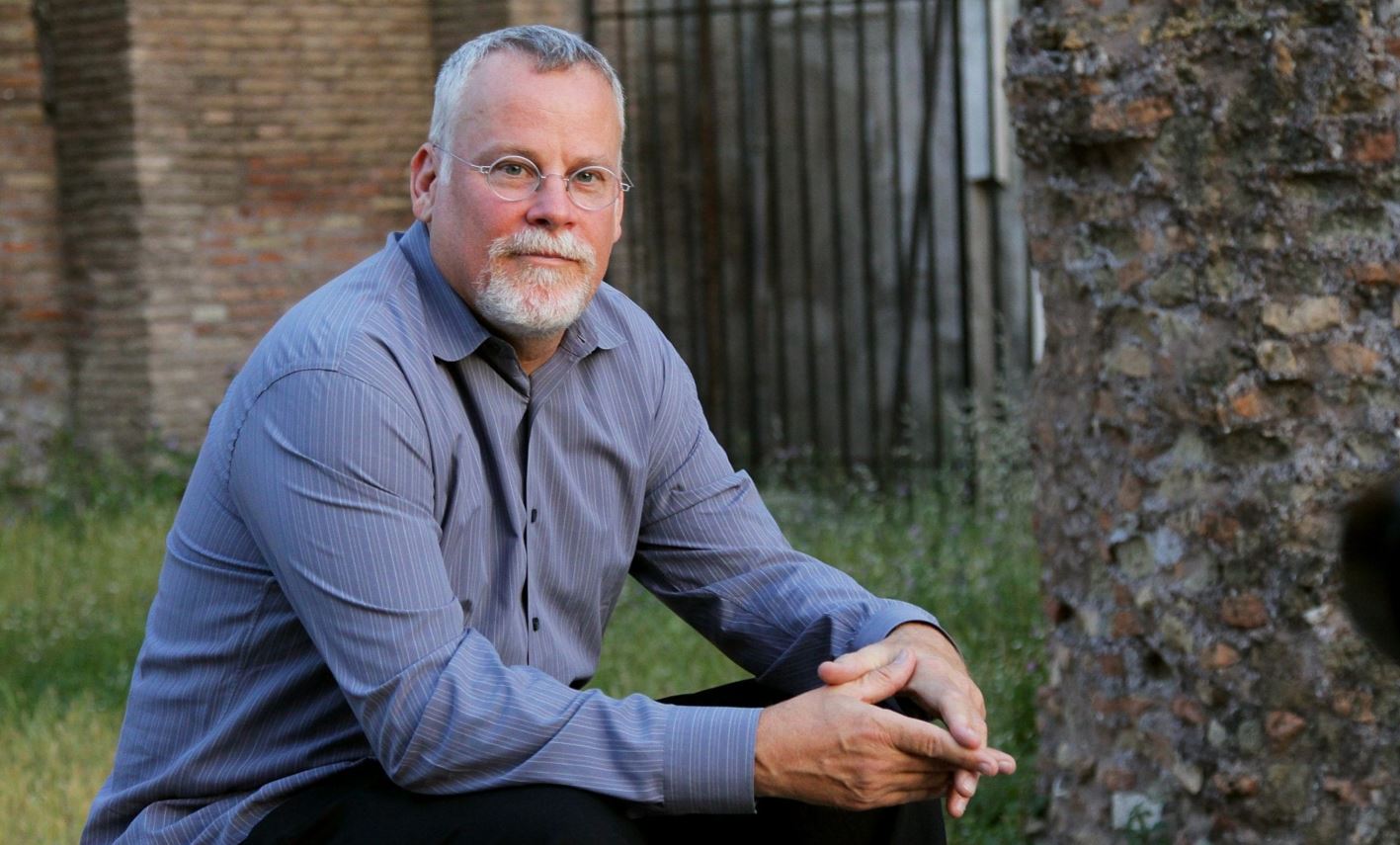 Michael Connelly is a multi-award winning and bestselling author of 36 crime fiction novels and one work of non-fiction.  His books have been translated into more than 40 languages and he has achieved total sales of over 75 million copies of his books, a figure that continues to rise steadily.
A number of the books have been adapted into successful movies and Connelly is also Executive Producer of the Bosch series which streams on Amazon Prime.  In parallel with the crime fiction novels, the series is extremely popular and is currently in Season Six.
For fans of Connelly's work, it is worth noting that he plays a central part in a weekly podcast – MurderBookPodcast.Com which is available on Apple podcasts.
Biography 
Michael Joseph Connelly was born on 21st July 1956 in Philadelphia.  His family moved to Florida when he was 12 years old and he attended the University of Florida where he completed a Course in Creative Writing.  At the University of Florida, he became particularly interested in the works of Raymond Chandler, and it is not difficult to see how this particular interest might have shaped a large part in his future career.
Connelly graduated from the University of Florida in 1980.  He then spent a number of years working as a Reporter (not surprisingly, he was mainly focused on crime reporting) for the Daytona Beach News Journal and subsequently for the Fort Lauderdale News and Sun-Sentinel.  His time at the Fort Lauderdale News was notable for his coverage of the South Florida cocaine wars in the early 1980's.
In 1986, working with a number of other Reporters, he spent several months interviewing survivors of the Delta Flight 191 plane crash which happened in 1985.  His reporting on this story ensured that he was shortlisted for a Pulitzer Prize.
The rise in Connelly's profile both in the cocaine wars reporting and the Delta plane crash reporting, led to him being offered a job as a Crime Reporter at the Los Angeles Times.
Connelly married his wife Linda McAleb in 1984 and, on receipt of the job offer from the Los Angeles Times, Connelly and his family moved to California in 1987.
As an interesting aside, it is noteworthy that Connelly went to see the High Tower Apartments after he moved to Los Angeles.  Raymond Chandler's Private Detective Philip Marlow lived in the High Tower Apartments in Chandler's 1942, The High Window and Robert Altman also used the apartments for his film The Long Goodbye in 1973.  This certainly provides clear evidence of Connelly's continuing interest in the works of Raymond Chandler in particular.  During his visits, Connelly secured a commitment from the manager of the building to the effect that he would be notified if the apartment ever became available.  Amazingly, ten years later Connelly was notified of availability by the apartment's Complex Manager and Connelly committed to a rental agreement.  He went on to use this apartment as his writing base for a number of years, no doubt drawing at least some inspiration from his working location itself.
Having spent a few years at the Los Angeles Times, Connelly's first published novel, The Black Echo was published in 1992.  The quality of Connelly's writing from the very beginning is best demonstrated by the fact that The Black Echo won the Mystery Writers of America's Edgar Award for Best First Novel.  Prior to publication of The Black Echo, Connelly had worked on two unfinished novels, but he did not make an attempt to have either of these published.
Since 1992, Connelly has published at least one crime fiction novel every year.  If anything, he has become more prolific in recent years, with two novels published in 2009, 2017 and again in 2020.  Michael Connelly maintains his own website which is well maintained and kept up to date – www.michaelconnelly.com.
Michael Connelly's Books
The crime fiction and non-fiction of Michael Connelly is set out in tabular form hereunder.
The publication sequence is set out as follows:
The Black Echo
Connelly published The Black Echo, his first outing in 1992.  Having won the Edgar Award for Best First Novel he went on to publish three more Bosch novels, The Black Ice in 1993, The Concrete Blonde in 1994, and The Last Coyote in 1995.  In 1995, Connelly left his employment to take up writing on a full-time basis.
The Poet
The Poet was Connelly's first book not to feature Harry Bosch and this was published in 1996.  This book was also successful, featuring Jack McEvoy who went on to feature in a number of other Connelly's books – see table below.  Following on from The Poet, Connelly published Trunk Music in 1997 again featuring Bosch before publishing Blood Work in 1998.  Blood Work featured a different character FBI Agent Terry McCaleb.
Connelly returned to Bosch again in 1999 with Angel's Flight and then published Void Moon in 2000.  This was a stand-alone book about a thief based in Las Vegas named Cassie Black.
A Darkness More Than Night
A Darkness More Than Night marked another return to Bosch, and this was published in 2001.  The eight Bosch novel, City of Bones was then published in 2002 and also published Chasing the Dime in 2002, a novel which was not part of the overall Bosch series.
It is interesting to note that Connelly left California in 2001 to return to Florida so that both he and his wife could be closer to their families.  His novels, however, were still placed largely in Los Angeles.
Lost Light
The next novel in the Bosch series, Lost Light, was published in 2003.  At this stage, Bosch was already established as a crime fiction icon and his interest in jazz music was well known to fans.  Interestingly, along with Lost Light, a CD of jazz music, including music specifically referenced in the Bosch books was published.  This CD was titled Dark Sacred Night, the Music of Harry Bosch.  Obviously, Connelly himself has a strong interest in jazz music and, while writing likes to have jazz music playing in the background.  However, the writing process is accompanied by instrumental jazz only as vocals could obviously prove too intrusive.  Connelly has stated that the improvisational elements of jazz playing actually inspires his writing.
The Narrows
In 2004, The Narrows was published.  This book is a sequel to the McEvoy book, The Poet but features Bosch instead of McEvoy.  Similar to Lost Light, The Narrows was accompanied by a DVD – in the DVD Connelly presents a travel log of places in Los Angeles which feature prominently in his books.  The DVD was titled Blue Neon Night: Michael Connelly's Los Angeles and in the opinion of this reviewer the DVD is well worth seeking out and reviewing.  It is a particularly relevant accompaniment to the Bosch books given the strong sense of place evoked by Connelly's writing – the Bosch novels in themselves definitely generate significant tourist income for the greater Los Angeles area.
The Closers
In 2005, the eleventh novel in the Bosch series was published, entitled The Closers.  A second book was also published in 2005 with the Lincoln Lawyer being published in October of that year.  This was the first Connelly novel to feature defence attorney Mickey Haller, Bosch's half-brother.  The film of the Lincoln Lawyer was released in 2011 and featured Matthew McConaughey as Haller, see further information below.
Crime Beat
In 2006, Connelly released his only non-fiction book Crime Beat chronicling his experiences as a crime reporter.  Again, in the opinion of this reviewer this book is well worth reading as an accompaniment to Connelly's fictional writing in that it effectively provides the background from which the fiction comes.
Echo Park
The next book in the Bosch series was Echo Park and this was also published in 2006.  This was followed by another Bosch outing in 2007 entitled The Overlook – this book began life as a series in the New York Times magazine but was edited and published as a stand-alone novel in 2007.
The Brass Verdict
In 2008 Connelly brought together Bosch and Haller for the first time in The Brass Verdict.  This novel clearly demonstrated Bosch's familiarity with the administration of crime, following on from the non-fiction novel Crime Beat referenced above.
The Scarecrow
Jack McEvoy returned as the lead character in May 2009 in The Scarecrow.  Connelly also published a second novel in 2009 entitled Nine Dragons.  This novel took Bosch to Hong Kong as part of his investigation.
The Reversal
The next outing for Bosch and Haller united was published in October 2010 entitled The Reversal and this was followed by a stand-alone Haller novel entitled The Fifth Witness which was published in 2011.
The Brass Verdict
In the Brass Verdict published in 2008 there was a reference to the "Deferred Retirement Option Plan" and this reference was picked up in The Drop which was published in 2011.
The Black Box
The next Bosch novel entitled The Black Box was then published in 2012 and this was followed in 2013 by a return to the Haller series entitled The Gods of Guilt.
The Burning Room
This was followed in 2014 by a return to the Bosch series entitled the Burning Room and this in turn was followed by two books which effectively utilised Haller as a significant sporting character in the Bosch outings, The Crossing published in 2015 and The Wrong Side of Goodbye, published in 2016.
Two Kinds Of Truth
2017 then marked the first outing for Renee Ballard, a character who in many ways is female, younger version of Bosch himself.  See individual book reviews below.  2017 also marked a further Bosch novel entitled Two Kinds of Truth which again featured Mickey Haller as a main supporting character.
Dark Sacred Night
The second novel in the Renee Ballard series Dark Sacred Night was published in 2018 and this was followed in 2019 by The Night Fire, a novel in which Bosch and Ballard play an equally prominent part with Mickey Haller in a significant supporting role.
Fair Warning
The next novel in the Jack McEvoy series, Fair Warning was published in 2020 and this will be followed towards the end of 2020 by The Law of Innocence – a Mickey Haller outing also featuring Bosch.
| | | | | | |
| --- | --- | --- | --- | --- | --- |
| Year | Bosch | Haller | McEvoy | Renee Ballard | Miscellaneous |
| 1992 | The Black Echo | | | | |
| 1993 | The Black Ice | | | | |
| 1994 | The Concrete Blonde | | | | |
| 1995 | The Last Coyote | | | | |
| 1996 | | | The Poet | | |
| 1997 | Trunk Music | | | | |
| 1998 | | | | | Blood Work (featuring Terry McCaleb) |
| 1999 | Angel's Flight | | | | |
| 2000 | | | | | Void Moon (featuring Cassie Black) |
| 2001 | A Darkness More Than Night | | | | |
| 2002 | City of Bones | | | | Chasing the Dime (stand-alone novel) |
| 2003 | Lost Light | | | | |
| 2004 | The Narrows | | | | |
| 2005 | The Closers | The Lincoln Lawyer | | | |
| 2006 | Echo Park | | | | Crime Beat (Non-Fiction) |
| 2007 | The Overlook | | | | |
| 2008 | | The Brass Verdict (also featuring Bosch) | | | |
| 2009 | Nine Dragons (also featuring Haller) | | The Scarecrow | | |
| 2010 | | The Reversal (also featuring Bosch) | | | |
| 2011 | The Drop | The Fifth Witness | | | |
| 2012 | The Black Box | | | | |
| 2013 | | The Gods of Guilt | | | |
| 2014 | The Burning Room | | | | |
| 2015 | The Crossing (also featuring Haller) | | | | |
| 2016 | The Wrong Side of Goodbye (also featuring Haller) | | | | |
| 2017 | Two Kinds of Truth (also featuring Haller) | | | The Late Show | |
| 2018 | | | | Dark Sacred Night (also featuring Bosch) | |
| 2019 | | | | The Night Fire (also featuring Bosch and Haller) | |
| 2020 | Fair Warning | The Law of Innocence (also featuring Bosch) | | | |
Summary
In summary, as of the end of 2020 Connelly has published 36 books in a period of 28 years, starting with The Black Echo in 1992.  He has been a full-time writer since 1995 and, if anything his level of output is increasing over recent years.  Despite this prodigious output it is fair to say that the standard of writing has never disappointed – there is no "dud" in his entire output to date.
Connelly has created a number of memorable characters including Mickey Haller, Jack McEvoy and Renee Ballard.  However, Connelly will primarily be remembered for his main creation, the character of Detective Hieronymus "Harry" Bosch.  From reviewing the tabular summary above, it is quite surprisingly that over a third of Connelly's output over the past 30 years or so has not been focused on Bosch.  Bosch's single-minded determination, mistrust of and disregard for authority and the "everyone matters, or no one matters" mantra are constants throughout the Bosch series.
Connelly chose to name his main character after the Dutch painter Hieronymus Bosch (see below) as he compares the novels to a large canvas with the characters floating within it – "currents on a painting".  Conditions between these floating characters then create the story.  This writing process results in the scenario in all of Connelly's books whereby all of the stories are taking place in the same fictional world and characters from specific books tend to reappear intermittently throughout the series.
Further details on the individual books are included below.
TV and Films
Connelly's novel Blood Work was adopted into a film of the same name in 2002. The film was directed by and starred Clint Eastwood.  In the opinion of this reviewer however, the film did not really capture the essence of Connelly's work and the film will not live long in the memory – a rating of 65% to the film would be generous.
Blue Neon Night: Michael Connelly's Los Angeles is a documentary focusing on Los Angeles as it is illustrated in Connelly's work. This is definitely worth seeking out as the Los Angeles location plays such a strong part in Connelly's work.
Matthew McConaughey starred as Mickey Haller in the 2011 film The Lincoln Lawyer. This movie was relatively successful and there have been suggestions of a follow up.  As with the movie of Blood Work referenced above however, it was far from being a classic and a rating of 70% would be appropriate.
The Amazon series entitled simply Bosch began streaming in 2015. It has drawn large audiences for Amazon and is currently running at its sixth season.  The series is highly regarded and is definitely worth watching as a companion piece to the books themselves.